A passport is not required for all cruises, but it's still a good idea to travel with one. An unexpected delay, a personal emergency, or a change in ports could result in a problem if you don't have a passport.
For example, if your flight is delayed or canceled and you miss boarding the cruise ship, you could book a flight to the next port and rejoin the cruise. If the port is outside the United States, a passport will be required. So, even though a passport is not required on a closed-loop cruise, it is necessary for air travel.
There have also been situations where passengers missed boarding the cruise ship while visiting a port. They either had the wrong time or a tour they set up was late in returning. Cruise ships will wait for passengers that are delayed if the tour is through the cruise line, but they will not wait for individuals. This could present a real problem for stranded passengers without a passport.
Always check the validity of your passport as well. Many countries require that it be valid for at least six months after your return travel date.
The cruise lines inform passengers that it's their responsibility to have the proper travel documents. If you're denied boarding because you didn't bring the necessary documents or identification, you will not receive a refund or compensation from the cruise line.
When planning your cruise, be sure to contact the embassy or consulate of the countries you will be visiting to find out what their entry requirements are. Some countries require a visa in addition to a passport.
The Name on your Reservation Needs to Match your Identification Documents:
To avoid potential problems, make sure the name on your cruise reservation matches the full name listed on your government-issued ID or passport. In other words, if your name on official documents is John Michael Smith, but you normally are referred to as Mike Smith, be sure to use your full name when registering for the cruise.
Passport Requirements on Cruises:

Closed-Loop Cruises:
A closed-loop cruise has an itinerary that begins and ends in the same U.S. port. A passport is not required for entry back into the U.S. or to visit the ports. However, there may be exceptions. For example, if you are leaving from Miami, Florida on a cruise to Mexico (a foreign port of call), and you return back to Miami, it is considered a closed-loop cruise. These foreign ports waive the requirement of a passport for cruise passengers on a closed-loop cruise.
However, according to the U.S. Customs and Border Protection, "It is possible that one or more of the Caribbean Islands on your itinerary, does require you to have a passport to enter their country. In that case, it is very possible that the cruise line will require you to have a passport to board, even if it is not a U.S. requirement."
It's important to check with the cruise line and the country you are visiting regarding entry requirements.
ID Requirements when a Passport is Not Required:
For destinations not requiring a passport, you will need proof of citizenship (certified birth certificate) and a government-issued photo ID (a valid driver's license or government ID card) to enter or depart from the country and upon return to the U.S.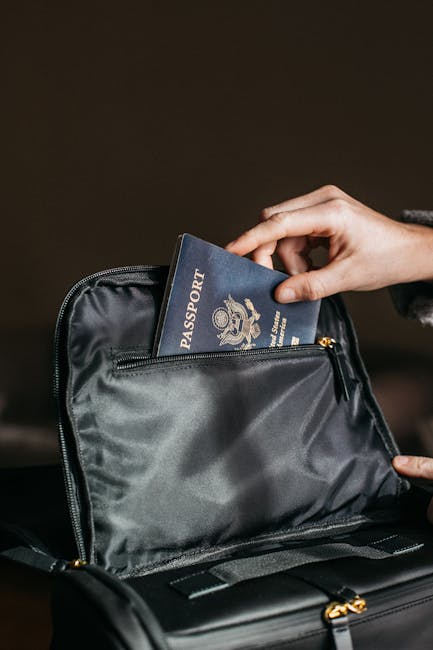 Open-loop Cruises:



A passport is required on an open-loop cruise from the U.S. For example, if you board the cruise ship in San Diego, California, travel to Mexico and then return to Miami, Florida, that is considered an open-loop cruise.
Cruises in Foreign Countries:
If the cruise embarks or disembarks in a foreign country, a passport is required. If you plan to leave the ship and tour the area, you will need to present a passport when entering the port and when boarding the cruise ship.
If the shore excursion crosses a land or sea border into a foreign country, a passport is required.
A Passport Card vs. a Passport Book:
A passport card can be used for land and sea border crossings between the U.S., Mexico, Canada, the Caribbean, the Bahamas, or Bermuda. It cannot be used for international travel by air. A passport card is less expensive and is the size of a driver's license, thus some frequent cruisers prefer it.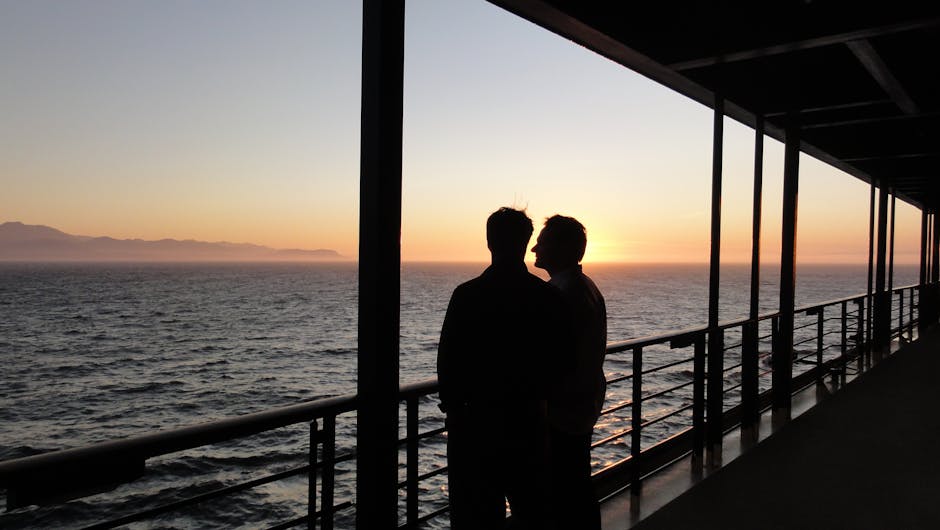 Unexpected Emergencies:
Plan for the unexpected. If you have to disembark in a foreign country because of an illness, injury, business emergency, mechanical breakdown, or for any other reason, a passport will be required to fly back home.
According to the U.S. Department of State, "Be aware that Caribbean cruises that begin and end in the United States (closed-loop cruises) do not require that you travel with a valid passport. However, should you need to disembark due to an emergency and you do not have a valid passport, you may encounter difficulties entering or remaining in a foreign country. You may also have difficulty attempting to re-enter the United States by air because many airlines will require a valid passport before allowing you to board the aircraft. As such, we strongly recommend that you always travel abroad with your valid passport."
For more information on travel, check out my book,
Know Before You Go: Traveling the U.S. and Abroad