Here is your final checklist of what to bring on your trip – from important documents and identification to what to pack in your carry-on and checked baggage.
Travel Documents, ID's, and Contact Information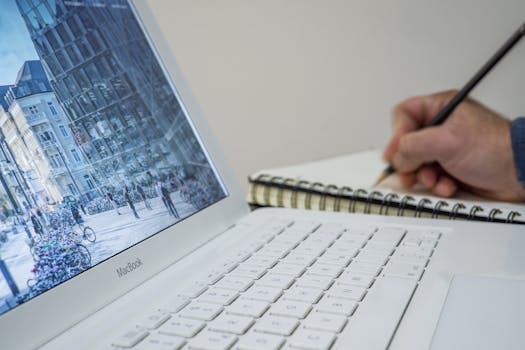 Carry these with you, preferably in a money belt for safekeeping.
Photocopy all documents (passport, driver's license, credit cards, etc.).  Pack them in a separate bag from the originals. If the originals are lost or stolen, this will make it easier to replace them.
U.S. Travel:
Tickets or E-confirmation and Boarding Pass(es).
State Issued Driver's License or other government issued ID: A photo ID is required by the airlines and airport security checkpoints.
List of Emergency Phone Numbers: Physicians and family members.
Health Insurance Card and Policy Information
Travel/Medical Insurance Card (if you purchased travel insurance): Bring 1 photocopy.
Copy of Prescriptions, if taking any. For unusual doses, include a letter from your physician specifying dosage requirements.
Telephone numbers of Hotel(s) and Airline(s): Include a map and directions on how to get from the airport to your hotel.
Identification information in Luggage: Put your name and cell number on your luggage tag and add bright colored ribbon or tape on top to make it easier to identify your luggage. Place a sheet of paper inside your luggage with your name, address, and telephone number as well as a copy of our flight itinerary. This is helpful in case someone accidentally picks up your luggage at baggage pick-up or if it gets lost.
Hospitals or Medical Facilities: Get telephone numbers and addresses of the closest hospitals or medical facilities in the cities you will be traveling to, in case of an emergency.
Pet Travel – Proof of Rabies Shots and Certificate of Health: Check to see if your airline has any additional requirements and be sure to notify them in advance that you will be traveling with a pet.
Travel with Children – Certified Birth Certificate (or their passport) or a State issued Photo ID (issued by the Secretary of State Driver's License Office).
 International Travel, ADD the Following: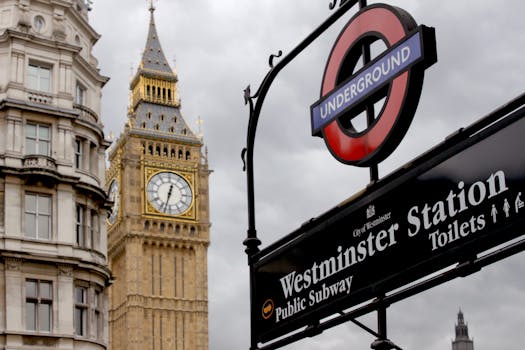 Passport and/or Visa:
Be sure your passport is valid 6 months after your return date (some countries will refuse entry, if it is not).
Include a photocopy (packed separately from your passport/visa) and two extra passport photos (in case your passport is lost or stolen).
Fill in the emergency information in your passport.
Make sure your passport is signed.
Record of Immunization Shots or Certification of Vaccinations (if required): Find out if the country you are traveling to requires this information. Make sure they are up-to-date.
International Driving Permit: Required for renting a car abroad — valid only when accompanied with your driver's license.
International Telephone Numbers – Debit/Credit Card Companies and Bank: Program the non-800 numbers in your phone in case your cards get lost or stolen. Keep a copy of the cards.
Travelers Checks: Keep a record of the serial numbers and the purchase agreement (and contact number) separately from the checks.
Embassy and Consulate Address and Phone Number
Location/Phone Number of nearest Hospital or Medical Facility
Proof of Ownership: To avoid getting charged an import tax when you return, bring the sales receipt, insurance policy, or a jeweler's appraisal for expensive or valuable items such as jewelry, electronics, firearms, etc. This will provide proof that you purchased these items in the U.S. Otherwise, U.S. Customs may try to impose an import tax upon your return if they think these items were purchased abroad.

You can register these items at the airport with the U.S. Customs and Border Protection (CBP) before you leave. As long as they have serial numbers or other permanent markings, you can request a Certificate of Registration for Personal Effects Taken Abroad (Form 4457). This will prove that you had the items before leaving the U.S. and all items listed will be allowed duty-free entry.
The CBP officer must see the items you are registering. You can keep the certificate and use it for future trips without having to check them in each time.

Pack photocopies separately from your Passport, Visa or other documents.
 Identification for Children – International Travel:
Passport and Visa (if required)
One Parent or Guardian – Traveling with a Minor: Carry a notarized permission letter from the other parent or parents, a court order showing custody, or a death certificate if a parent is deceased.
 Traveling with a Pet – International Travel: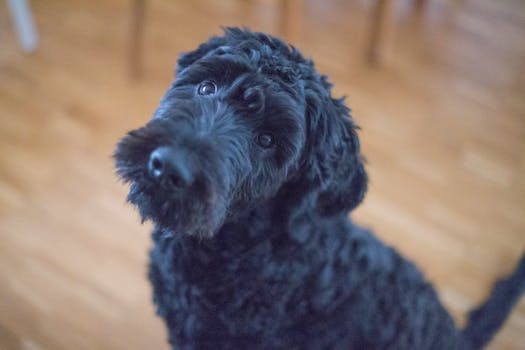 Proof of rabies shots and a certificate of health from their vet (if required). Confirm in advance if the country allows animals.
Pet carrier, food, water, toys
 What to Keep with you at all times during Travel:
(Recommend using a Travel Money Belt)
Passport and/or Visa
Emergency contact information (include if you are allergic to any medications or foods)
Travel/Medical Insurance Card
2 Credit Cards
ATM or Debit Card
Cash (keep only major bills in your money belt)
Driver's License or State Issued ID and/or International Driving Permit
Travel Itinerary and Hotel Phone Number
Tourist Card (if required in foreign countries)
Embassy or Consulate address and contact number
Location of nearest medical facility or hospital
Money and Methods of Payment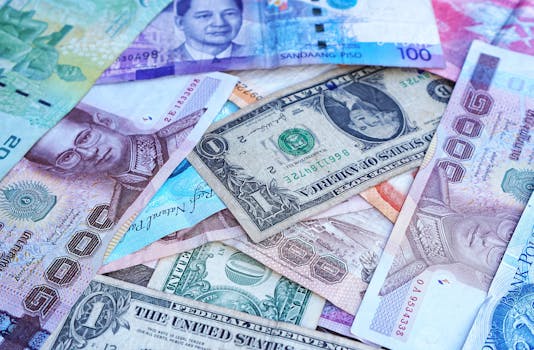 Two Credit Cards – MasterCard and Visa
ATM or Debit Card
Cash (bring enough to cover tips, taxi/bus transportation, a few meals and snacks, in-flight amenities, drinks and more)
Optional Payment Methods – Travelers Checks – these are not as widely used, but offer an optional method of payment.
Small amount of foreign currency (you can get this from your bank).
You will usually get a better exchange rate at the banks in the country you are traveling to. Bring enough to cover your expenses for a couple of days.
What to Pack in Carry-on/Checked Bags
Packing Tips:
Be sure to pack all liquids and aerosols in a closed plastic bag or container to prevent leaks on clothing. Follow 3-1-1 liquid requirements for carry-on.
PACK LIGHTLY – you'll be hauling these items around—a lot.
Don't bring any valuable or meaningful items that you would not want to lose.
Carry-on Bag: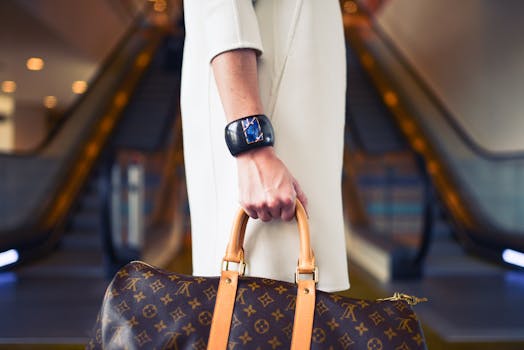 Pack valuables, fragile items, medications, or items you will need during the flight or after you land. Be prepared in case your luggage gets lost.
Pack your liquid/gel items (3.4 oz. size) in a quart-sized bag and pack it on top for easy access. Also, pack other larger liquids (baby food, medicine, etc.) that you will have to declare at security checkpoints at the top of your carry-on.  Include antibacterial hand soap under 3.4 oz.
TSA requests that extra batteries for electronic items be in your carry-on bag – NOT in checked baggage. Keep them in the original packaging or secure separately in a plastic container so that the terminals are protected.
Prescription or over-the-counter medications (include a copy of the prescription and letter from your doctor if the dosage is considered high). Include Pepto Bismol, Alka Seltzer, Tylenol, and World Health Organization (WHO) rehydration salts in case of food or water poisoning abroad.
Jewelry (organize in separate bags or pack in a hard container to keep them from getting bent or tangled).
For Motion Sickness (options): Dramamine, Sea Band wristbands, prescription patches, specialized ear plugs that help equalize pressure, ginger gum, or other remedies recommended by your doctor.
All valuables, including electronics (iPads, Kindles, iPods, etc.) – do not risk putting these in your checked bags that will get tossed around. Be sure they are charged up—you may be asked to turn them on at security checkpoints.
Laptop: carry in a separate laptop bag with no other items packed with it. Include an adapter if traveling overseas.
Small first aid kit.
Foldable tote bag for souvenirs (leave extra space in luggage to bring them back).
Ear plugs to block out noise and eye mask to help you sleep on plane.
Camera, extra memory card, extra batteries.
Common lighters – are ok'd by the TSA (matches and torch lighters are NOT ok).
Cell phone and charger (include an adapter when traveling abroad).
Map of area you are traveling to.
Flashlight
Contact lens solution and case.
Large envelope for storing receipts.
Pocket dictionary (or phone app) for foreign language/English translations.
Pocket calculator for converting currency (or use your smartphone).
Change of clothing and necessary toiletries (3.4 oz. limit) in case your luggage is lost or delayed.
Snacks, books, etc.
Checked Bag: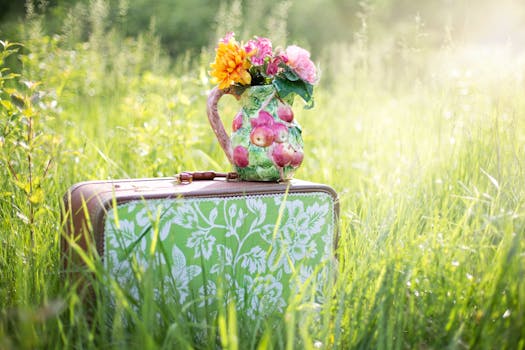 Bottled water – for brushing your teeth and drinking. Do not drink water in foreign countries and ensure bottled water abroad is sealed.
Adapter/converter – Electronics will need an adapter only, and most appliances will need an adapter and converter abroad.
Travel alarm clock
Umbrella
Extra zip lock bags and trash bags (great for dirty clothes…or trash)
Extra pair of prescription glasses (in case they get lost or broken) or extra pairs of contact lenses. Bring a copy of your glasses and contact lens prescription, just in case they get lost.
Sunglasses and hat
Anti-bacterial soap and wipes
Shampoo, conditioner, body soap, and hair dryer (requires a converter and adapter). Find out if the hotel provides these items.
Over-the-counter medicine for cold or diarrhea.
Tour itinerary and record of payments made for lodging, tours, etc.
Insect repellant with DEET (secure a plastic Ziploc bag).
Sunblock
Doorstop for added security – put under your hotel room door.
Clothing Checklist:(suggestions only)
Skirt (can dress up or down)
Hat or scarf for sun protection or rain
Pack comfortable walking shoes and sandals in a plastic bag or slip an old sock over them – pack socks, tissue paper, or small items inside your shoes.
Organize accessories or smaller items (cords, shavers, etc.) in a mesh or plastic bag.
Feminine products (just in case)
Shirts: 1 – 2 long sleeve and 3-4 short sleeve (reverse if going to a cooler country).
Walking shorts or capris.
Water repellant coat with hood.
Socks and undies (I knew you wouldn't forget these!)
Swimsuit (two if swimming a lot) and water shoes.
Traveling with Infants or Small Children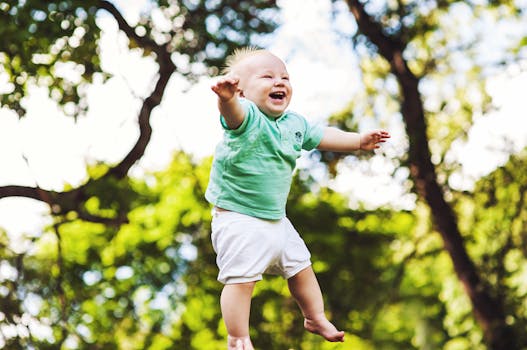 Pack lots of snacks, movies, books or other entertainment during the flight.
In carry-on bag, pack enough formula, breast milk, baby food, or baby juice that you'll need before, after, and during the flight. These can be over the 3.4 oz. size, but must be declared at security checkpoints. Teething rings and other toys are allowed, but are subject to inspection. Put the additional baby food items in your checked bag (carry enough to cover a delay of a day or so).
Bring an infant/child's car seat (must be FAA approved) or a CARES restraint system, so your child can be safely strapped in during the flight.
Bring a stroller (pockets must be empty at security checkpoints) or an infant baby carrier or baby sling.
Pack a car seat (or booster seat for bigger children) for safe ground transportation when you arrive.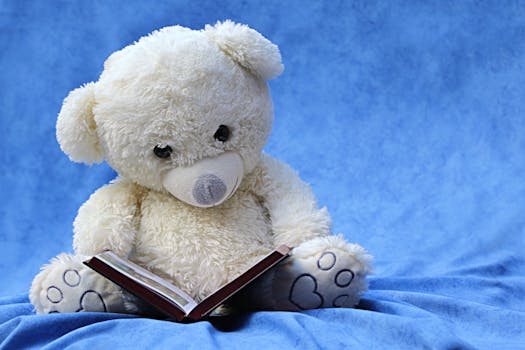 In addition to your carry-on bag, you are allowed a diaper bag when traveling with infants and toddlers. Pack enough diapers for the flight and upon your arrival (add on a couple of days in case your luggage is delayed). Include baby wipes and plastic bags for disposal of diapers. The bag will be subject to inspection. Plan on purchasing diapers when you arrive.
Children's Tylenol – check with your physician about bringing something for diarrhea.
Pedialyte to guard against dehydration.
Baby shampoo and soap.
Ask your physician for suggestions on how to protect your child's ears from pain because of changes in the cabin pressure during the flight. Check out EarPlanes.
Bring insect repellent and sunblock that is designed for your child's age level (secure in a Ziploc bag).
If you are planning on swimming, pack a lifejacket and water shoes.
Hat for sun protection.
Favorite blanket, stuffed animals, toys and books.
Fitted crib sheets (for safety reasons).
For more travel insight, check out my book:
and wherever books are sold