Planning is essential when traveling abroad. To make your job easier, I have compiled a checklist to guide you through the preliminary planning stage.
Renew or Apply for a Passport: (allow at least 6 weeks)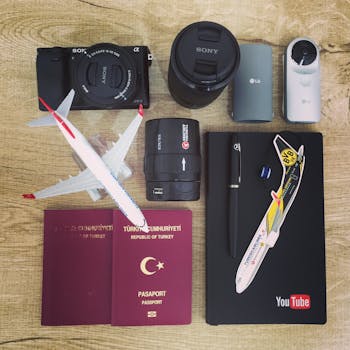 If your passport expires within 6 months of the date of your return, plan on renewing it. Many countries require it to be valid 6 months after your return date.
If you do not have enough blank visa stamp pages in your passport (per that country's entry requirements), you will need to obtain a new passport, even if it has not expired.
Be sure to have a certified birth certificate and a proper form of identification in order to apply for a passport.
Pack extra passport photos – this will speed processing time if your passport is lost or stolen.
Photocopy Important Documents:
Make photocopies of all important documents and ID's. Pack one set (separately from the originals) and leave another with family members.  Include a copy of your passport, visa (if required), driver's license and International Driving Permit, credit cards, cell phone equipment identification numbers, certificate of vaccination, documents for pets, children's birth certificates, etc.Another option is to copy important documents and ID's into a file on the internet (such as Dropbox.com), so you can access the copies on your laptop, smartphone, or a public computer in an emergency.
Identification:
Plan on carrying the necessary identification to get through airport security.
Passport, visa (if required), driver's license or state issued ID
Make sure the name on your airline ticket matches the exact name on your ID.
Entry/Exit Requirements,Warnings or Cautions, and Facts about the Country
Is a visa required upon entry to the country?
Are there any fees you may have to pay when you arrive or depart from that country?
Are vaccines required or recommended? If so, you will need to bring your certificate of vaccination.
Are there any currency restrictions for entry or exit?
How many blank passport pages (visa stamp pages) are required?
Bring the address and contact number of the Embassy or Consulates in the country you are traveling to.
Do you need a record of your immunization shots and are you up-to-date on them? This may be a requirement in some countries.
Did you get a flu shot?
If renting a vehicle, find out what the road conditions are and review safety concerns.
Travel/ Medical Insurance:
Recommended for trips abroad. If you have a pre-existing medical condition, apply within 7 to 21 days of your initial trip payment (the sooner the better). Check the fine print for what is or is not covered.
Do you have additional funds available to pay for medical services in case of an emergency abroad?
Check to see if your auto, homeowners, or health insurance providers will cover you abroad and get specifics on the coverage.
Traveling with Children?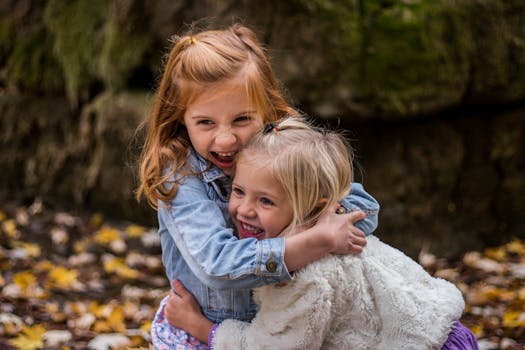 Get a certified birth certificate (not a birth record from the hospital).
Are you a guardian or one parent traveling with children? Be sure to have a notarized letter of authorization from the other parent or parents or copies of a court order or death certificate.
For younger children, plan on bringing a car seat for transportation abroad and during the flight.
Renting a Vehicle Abroad?
Be sure to get an International Driving Permit in conjunction with your driver's license.
Check your auto/homeowners insurance or credit card companies to see if you have the necessary coverage on rental vehicles abroad. If not, plan on purchasing it from the rental agency.
Confirm your reservations and vehicle type prior to leaving on your trip.
Traveling with a Pet?
Notify the airline in advance that you are traveling with a pet (at least 24 hours prior to your departure). If traveling on more than one airline, find out what the transfer requirements are for pets in cargo. The airline may require a proof of rabies shots and a certificate of health.
Plan on having a pet carrier that meets the airline's regulations.
Find out if your pet is a type of breed that is more susceptible to health issues when traveling by air.
Provide them with food and water (containers must be attached to side of cage) if they are traveling in cargo.
Does the country you are flying to have any animal restrictions or entry quarantine?
Does the country require a certificate issued by a veterinarian and proof of rabies shots?
Payment Methods: Credit/Debit Cards, ATM Card, or Travelers Checks:
Did you notify your bank and credit card companies when and where you will be traveling?
Is the pin on your ATM card only 4 digits? Make sure it does not start with a zero – it will not work in ATM's abroad.
Get the non-800 numbers of your credit card companies and bank and program them into your cell.
Find out if your credit cards charge a foreign transaction fee. If so, apply for one that does not.
Visa and MasterCard are the recommended cards to use abroad.
Find out if your bank is part of a global ATM network that will allow you to access your money for free or at a lower cost.
If using Travelers Checks, be sure to record the serial numbers. Be aware that these may not always be accepted as a form of payment – they are considered a dinosaur.
Get a small amount of foreign currency to cover your first couple of days prior to your travel and get the rest abroad. You will most likely receive a better rate.
Bring some cash.
Get a money belt for carrying money, your passport, and a credit/debit card.
Smart Travelers Enrollment Program (STEP):
Electronics/Appliances, Laptop, Cell Phone:
Is your cell phone service set up for international travel? If not, contact your provider to set this up.
Input important telephone numbers or emergency contacts in your cell phone.
Find out what type of adapter or converter you will need in the country you are traveling to.
Do you require an alternate internet source to reduce costs (like a hotspot)?
If traveling with a laptop, expensive camera or jewelry, etc., it is recommended that you carry receipts or registration papers for these items. This will protect you from the possibility of having to pay an import tax upon your return. You will need to check these items with Customs prior to your departure. This is not a requirement, but is a suggestion.
Record your cell's unique Mobile Equipment Identifier Number (MEID or IMEA), make, model number, serial number and keep it with your important documents. This will come in handy if your cell phone gets lost or stolen.
Hotel/Lodging:
Confirm your reservations (and the location of your room) a few days before your travel. Guarantee your reservations in case of a late arrival.
Find out if the hotel offers transportation from the airport.
Check the location and the actual building out on Google maps. Ensure it is in a good neighborhood.
Find out if it has free internet service, and if not, what is the cost.
Ask if there is an elevator and what floor your room is on.
Airline Tickets/Air Travel: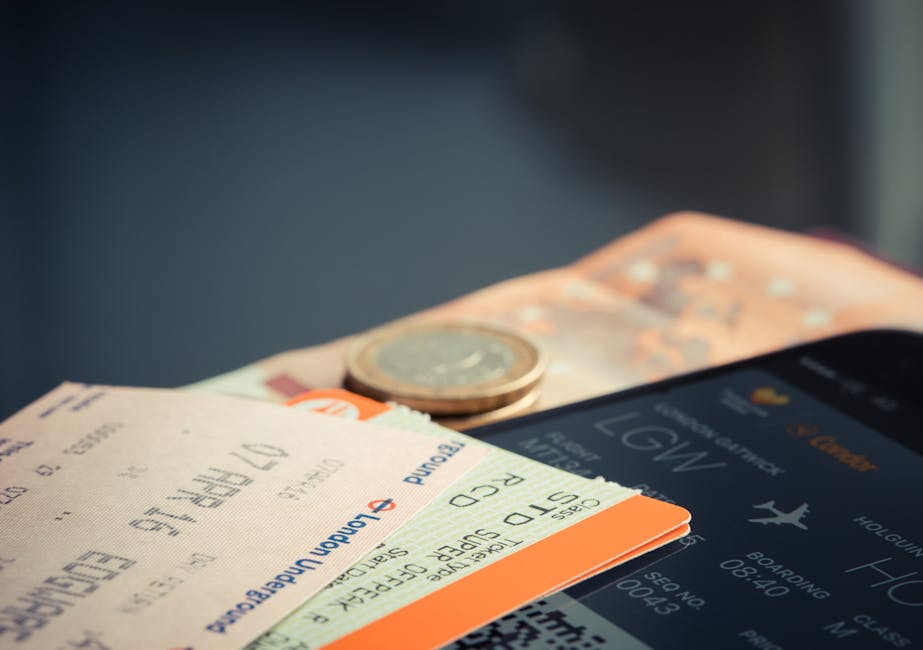 Confirm your flight, seat assignment, and time of departure. Print up your boarding passes and pay for your checked baggage fees 24 hours prior to departure.
Weigh your luggage to avoid being charged an excess weight fee.
Be sure to use luggage tags and brightly colored ribbon or tape to make it easier to identify your luggage and secure it with a TSA approved lock.
Be sure to follow the TSA requirements for liquids and other items in your carry-on bag.
Plan on a Healthy and Safe Trip:
Call your physician about their advice on what to do if you or your child gets food poisoning or "traveler's diarrhea" while abroad.
If you are prone to air or sea sickness, ask your physician for their recommendation. They may prescribe a Transderm Scop patch.
Remember not to eat raw food, some seafood (check in advance what to avoid), drink the water, eat fruits or vegetables washed in local water (like lettuce), or use ice cubes.
Be sure to stay hydrated by drinking at least eight 8-oz. glasses of water per day (bottled water, if abroad).
When abroad, know how to dress to fit in and avoid wearing clothes that advertise you are from the U.S.
Get the location and contact number of the nearest hospital or medical facility.
Find out what number to call in case of an emergency.
Learn key words and phrases in the country's language or plan on using an app on your phone.
Preparing Your Home:
Notify the post office (or other delivery services) to hold your mail, newspapers, packages, etc.
Get timers to turn lights on and off at different times.
Inform a close neighbor that you will be gone.
Do not post it on Facebook or other social media that you will be traveling. That could be an invitation for a thief to break into your home.
Set your thermostat accordingly to prevent pipes from freezing in the winter and to keep your home from getting too hot in the summer.
Be sure to include "have a great time and leave the stress behind" at the top of your list!
For more travel insight, check out my book,
and wherever books are sold